WELCOME TO NIHONBASHI
A UNIQUE CROSSROAD
OF PAST AND PRESENT
Due to the current COVID-19 (novel coronavirus) outbreak, we are currently not providing any in-person tours or activities until further notice. If you have any inquiries, please contact us through the inquiry form. We thank you for your understanding.
OMOTENASHI NIHONBASHI
DAY TOURS & ACTIVITIES


TOKYO OLD AND NEW, LIKE NEVER BEFORE.
Welcome to Nihonbashi,
where past and present meet.
Feel and experience a unique blend of historical Edo culture and modern day Tokyo.
Come to Nihonbashi to eat & drink, shop or walk around - get a glimpse
into another side of Tokyo for a delightful memory of your visit to Japan.
DAY TOURS & ACTIVITIES
Experience traditional Japanese culture through day tours and activities that stimulate your senses.
Customized tours available upon request. Please contact us for details.

PREMIUM PLANS

NIHONBASHI INFORMATION CENTER
Welcome to Nihonbashi, a unique crossroad of past and present.
Stop by the Nihonbashi Information Center to speak to our concierges -
get the latest information on shopping, dining, sightseeing, day tours and
activities. Here you can find the perfect souvenir at the Takumi Shop,
which carries a wide selection of traditional items from historical shops
in the area. Be sure to grab your copy of the Historical Shop Map packed with
useful information and tips, as well as the Special Coupon for exclusive
discounts and perks within the COREDO shopping complex.
To find out more about the area, check out the Nihonbashi website.
Hours:

Open daily 10:00am - 9:00pm

Location: COREDO Muromachi 1 (B1), 2-2-1 Nihonbashi Muromachi, Chuo-ku, Tokyo

Access:

Direct access from Mitsukoshimae Station

1 min. walk from Tokyo Metro Ginza Line, Mitsukoshi Gate.

2 min. walk from Tokyo Metro Hanzomon Line.

5 min. walk from JR Sobu Line (Rapid), Shin-Nihombashi Station (direct access).

Phone:

+81-3-3242-2334 (English 10:00am - 7:00pm)

ACTIVITY VIDEOS
WATCH PAST TOURS AND CULTURAL PROGRAMS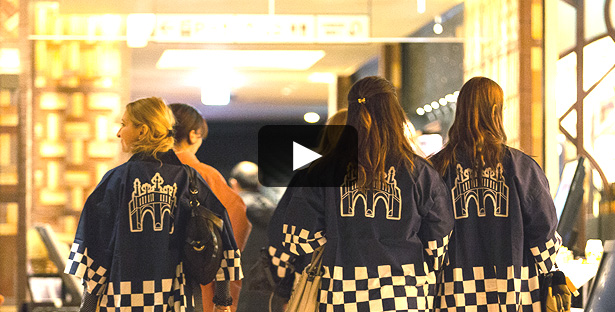 PHOTO GALLERY
FOR MEDIA/TRAVEL AGENTS
IF YOU ARE A TRAVEL AGENT OR MEMBER
OF THE MEDIA, PLEASE CONTACT US
TO RECEIVE OFFICIAL PHOTOS AND
PRESS INFO.
IF YOU ARE A MEMBER OF THE
MEDIA/TRAVEL AGENT, PLEASE CONTACT US
TO RECEIVE OFFICIAL PHOTOS AND PRESS
INFO.
ACCESS MAP & AREA GUIDE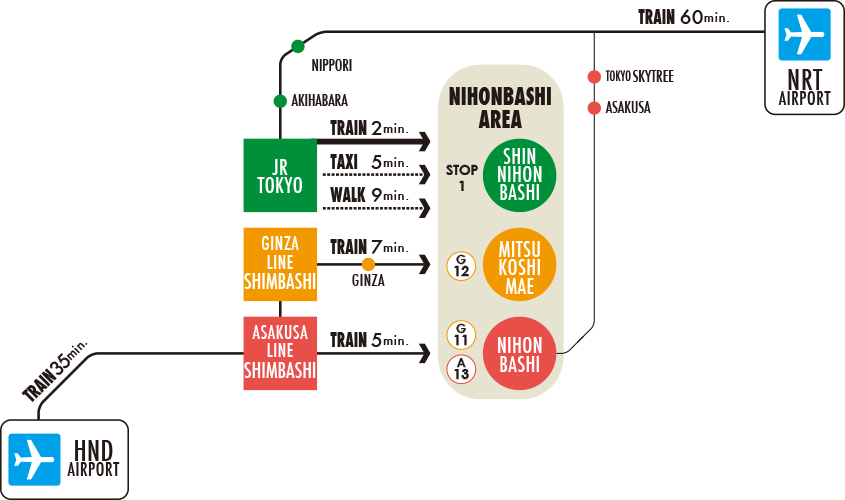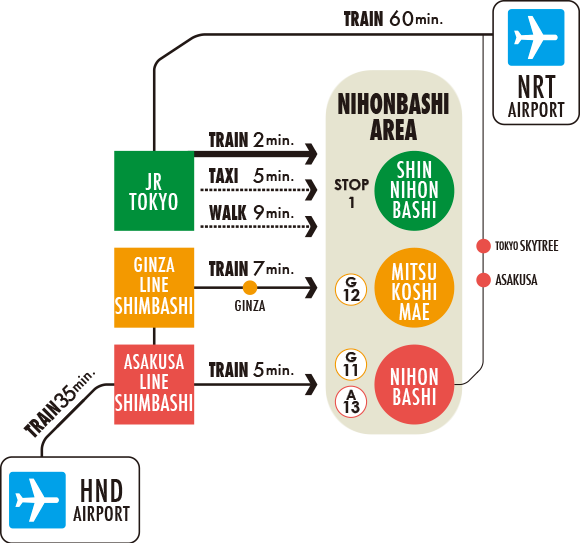 CLICK ON THE DOWNLOAD BUTTON TO GET A DETAILED MAP AND LIST OF ACTIVITIES, RESTAURANTS, AND SHOPS IN THE NIHONBASHI AREA